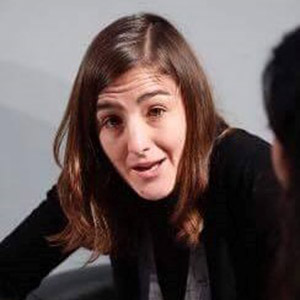 Lawyer (UNLP, 2009), PhD candidate in Human Rights (UNLA, in progress), Master's in Human Rights (UNLP, 2010-2011) and Master in Procedural Law (UNLP, 2018/2019).

She has worked as a lawyer in trials for crimes against humanity and in cases of institutional violence and gender violence. Since 2013, she has been part of the litigation and legal defense team of the Centro de Estudios Legales y Sociales (CELS). Currently, she coordinates the Legal Clinic of CELS. She has experience in criminal trials and at negotiation tables in structural reform litigation. She has also advised on legal reform projects and strategic litigation.
She wrote the book "Poner el cuerpo: entre la violencia institucional y la garantía de acceso a la interrupción legal del embarazo" (Editores del Sur, 2021) and has published several contributions in academic journals and books.
In the academic field, she has been a professor of the Professional Trainning Commission No. 1304 of the School of Law of Buenos Aires University since 2015. She has also participated in research projects related to gender, feminism and women's rights.