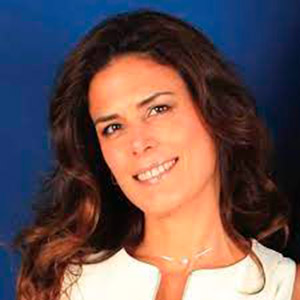 Maria José AZAR-BAUD is an expert in comparative collective litigation law (class actions, collective actions, group actions)
Associate professor of private law (Maître de conférences en droit privé) at the University of Paris-Saclay, Maria José is also a lecturer at several foreign and French universities, including Paris 1 Panthéon-Sorbonne and Paris 2 Panthéon-Assas, as well as the schools of the magistracy (ENM) and the bar (IEJ). 
She holds a joint doctorate from the Universities of Paris 1 Panthéon-Sorbonne and Buenos Aires, obtained with the unanimous congratulations of the jury. Her thesis on "Collective actions in French and Argentine law in the light of comparative law", was defended in 2011 and published by Dalloz in 2013.
She is the author of about a hundred contributions in French, English and Spanish, including the study conducted in 2018 for the European Parliament "State of play of Collective redress in Europe", with a team of Trans Europe Experts.
She is also co-director of the Clinique juridique Paris-Saclay and founder of the Observatory of group actions and other collective actions, created in 2017.
In addition to teaching and training, Maria José is a lawyer, admitted to the Paris Bar, and an international consultant in mass litigation. In particular, she is a member of the executive management of two European non-governmental organizations pursuing collective access to justice in the consumer protection field, particularly in the framework of the "Dieselgate" and antitrust law. She has been invited by the French Senate and Assembly and various ministries, as well as in the European Parliament, to speak on her area of expertise. 
In the past, she practiced as a lawyer (CPACF) having integrated a prestigious law firm, managed a registered consumer association, and advised a large life insurance and retirement company in the management of mass litigation.