Lawyer (UNLP, 2006). Specialist in the Legal-Economic Structure of Energy Regulation (UBA, 2009). Specialization in Deepened Procedural Law (UNA, 2011/2012 – thesis pending). Master's Degree in Procedural Law (UNLP, 2013/2014 – in progress). He took several Graduate Courses in Public Services and Oil and Natural Gas Law (UBA, 2009/2010 and 2015).
In the public sector he works as a lawyer in the Legal Affairs Department of the National Gas Regulatory Agency (ENARGAS – 2020 to date). He was a lawyer in the Department of Regulatory Processes of the Electric Energy Control Agency of Buenos Aires Province (2010/2016) and of the Advisory Council on Efficient Management and Energy Regulation in said agency (2019/2020).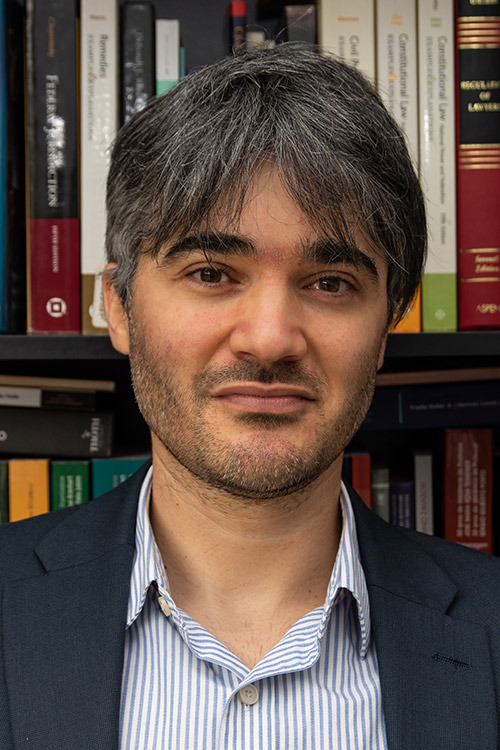 He also served as Cabinet Advisor in the Undersecretariat of Access to Justice at the Ministry of Justice of Buenos Aires Province (2016/2019), as well as lawyer at the Ministry of Production of Buenos Aires Province (2009/2010) and at the National Secretariat of Communications (2008/2009).
In the private sector his work is focus on litigation and advice on areas related to civil and commercial law, consumer law, energy regulation and public services, telecommunications and banking law.
In the academic field he is Assistant Professor of Procedural Law II (UNLP, 2018 to date). He has participated in different academic activities and published papers on his specialty in national legal journals and law reviews. He also participated as a member of the Consumer Law Legal Clinic of the UNLP School of Law and Social Sciences (2011/2012).