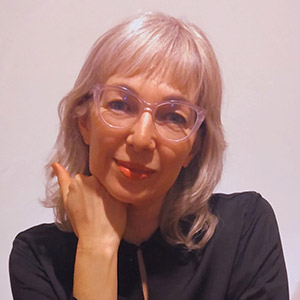 She is a lawyer (UBA) specialized in Environmental Law. She has contributed to the analysis of environmental policies, as well as in the development of national, provincial, and local regulations on environmental protection and sustainable development. 
In the academic field, since 2008 he has been teaching and providing education and training in undergraduate and graduate university courses and careers. Among them, the Specialization in Environmental Law at National University of La Plata School of Law and Social Sciences (UNLP), the Diploma in Medical Liability and Health at the University of Business and Social Sciences (UCES),
the Degree in Environmental Management at the University (CAECE), the Diploma in Management and Control of Public Policies at the Latin American Faculty of Social Sciences (FLACSO), the Specialization in Operational Strategy and Joint Military Planning and the Master's Degree in Joint Strategy and Senior Management of the Joint War College of the Armed Forces, and the Environmental Law Seminar of the Graduate Course in Administrative Law of the Austral University. 
She is the author of several academic contributions in the field of environmental law and environmental public policies, particularly regarding to right of access to information and public participation, regulation of hazardous residues, household residues, packaging residues and environmental insurance.